An outline of the current events happening in the Zenith galaxy.
Player Characters Edit
Humans
Juktoo
Symbos
Wataris
Sage
Seraph
Bionics
Burgeon
The Belt
The 86
Backwood
Crux
Luxer
Solid Core
Astray
The Republic of Sans Rise
Map of Zenith Edit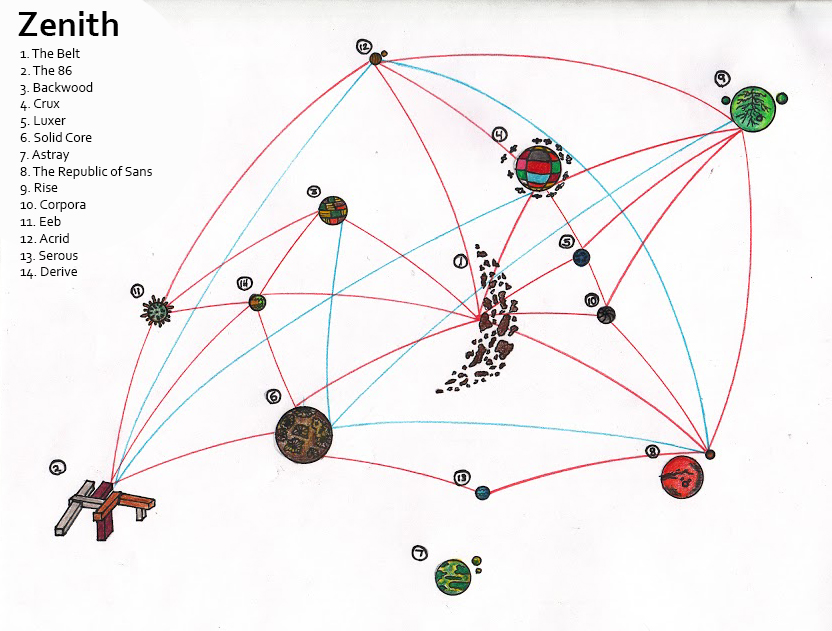 Ad blocker interference detected!
Wikia is a free-to-use site that makes money from advertising. We have a modified experience for viewers using ad blockers

Wikia is not accessible if you've made further modifications. Remove the custom ad blocker rule(s) and the page will load as expected.