The Chrysalid Ledger is a newspaper published by the Scribes chapter in the capital of the island. It contains a variety of news items, editorial articles and advertisements. Paperboys and news stands through town sell the Ledger for 3c, and it is regarded as being up to date and reputable.
The Ledger is associated with a daily publication: the Silk Road Star, which while informative, is understood to be published with less journalistic rigor and oversight.
See below for the latest issues: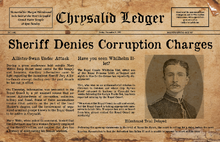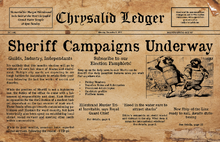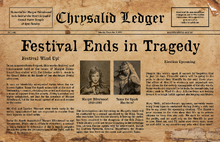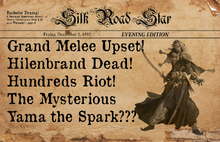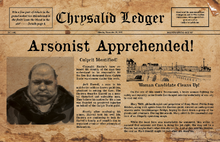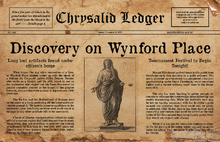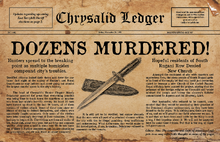 Ad blocker interference detected!
Wikia is a free-to-use site that makes money from advertising. We have a modified experience for viewers using ad blockers

Wikia is not accessible if you've made further modifications. Remove the custom ad blocker rule(s) and the page will load as expected.